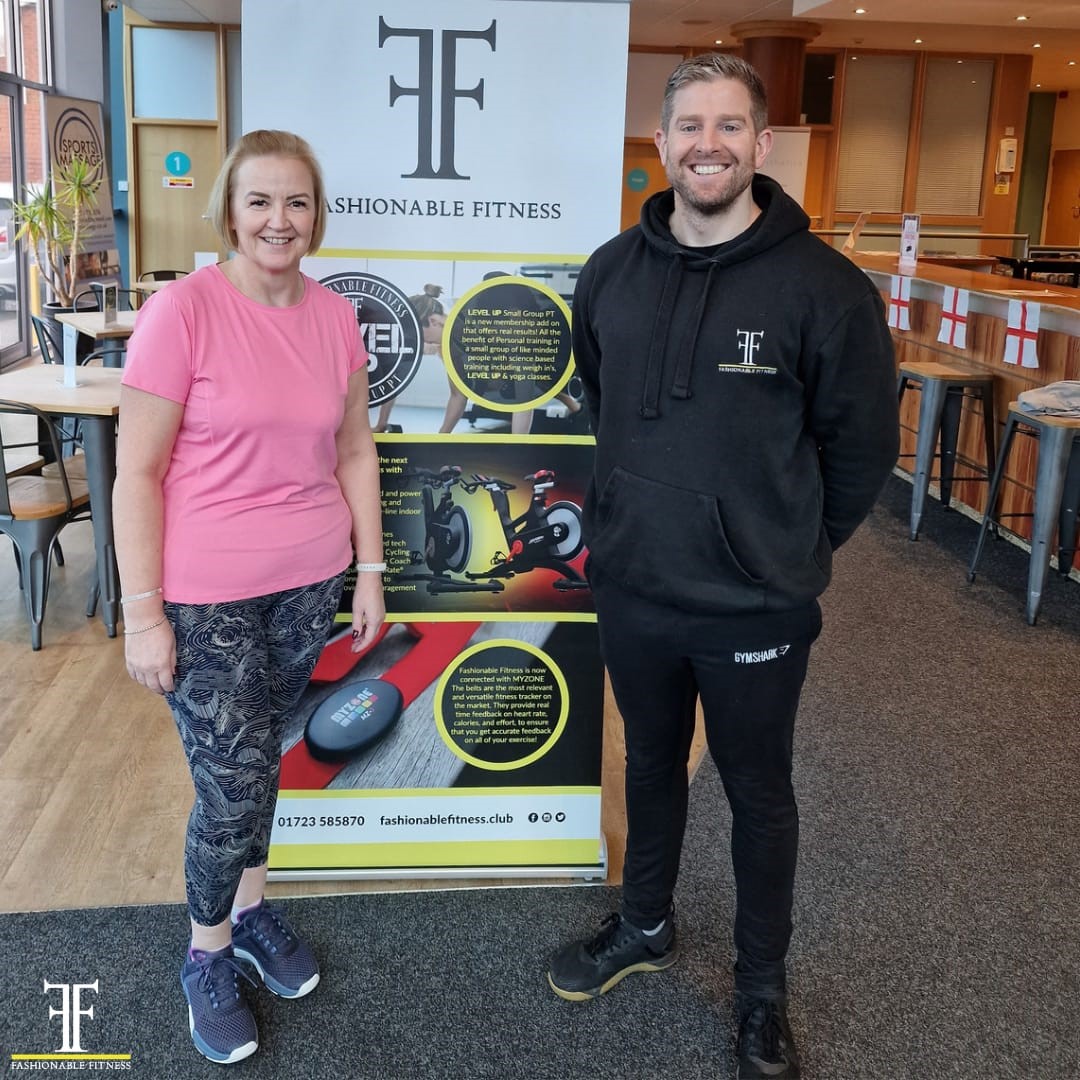 Since starting at Fashionable Fitness, Jackie has lost over 3.5 stone and made amazing progress with her fitness, wellbeing, and confidence in the gym!
This is what Jackie had to say:
My FF journey started 14 months ago, and I haven't looked back! The old me seems a distant memory as I look and feel so different.
I had become very unfit, not making good food choices, and came to a point that I needed some professional help to become fitter and healthier.
The professionalism at Fashionable Fitness from the first phone call with Sammy to meeting Rob was just amazing alongside the rest of the team.
My initial visit to FF I admit to being one of the hardest things I have ever done. I was out of my comfort zone. However, I went for me, and that still stands as I know everyone goes to the gym for their own reasons.
My initial plan was to have two PT sessions a week with Rob, with one of my goals being to join some classes once I had the confidence.
I have had an ongoing hip issue for a number of years, which restricted the length of time I could even walk due to the pain.
Rob adjusted exercises and programmed a specific hip mobility plan for me.
Alongside a small medical intervention, I now have no pain, and my life has changed for the better.
I still continue to have my two PT sessions each week with Rob and attend some classes which were well out of my gym comfort zone, I had no need to feel nervous as the instructors and everyone I have met in the classes have been so friendly.
I now feel fitter than I ever have before! I still have a little further to go to get to my goal. However, it isn't too far away, and I will continue with the fab support I have received.
I couldn't have done this without Rob, who I would put on a pedestal if I could. To me, I couldn't have chosen a better gym and to have been blessed to have Rob by my side.
Team FF is simply the best.