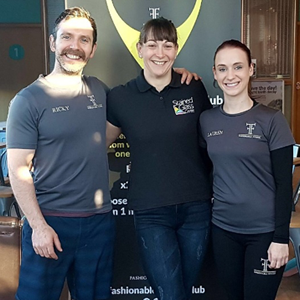 I Joined the Gym back in February 2009, my main goal at the time was weight loss, I took part in a lot of spinning then moved onto weights with help from Rob. I really started to enjoy the strength training over the years and decided to try competing in powerlifting.
I competed with Ricky and Gaz in our first competition, and caught the bug. I have also taken up Olympic weightlifting and now compete in both Powerlifting and Weightlifting. I competed in British Powerlifting Championship this year and the European Masters in Weightlifting in Sweden.
Since taking up Powerlifting and Weightlifting I have dropped three weight categories, and I feel stronger and leaner for it. My plan for the next year is to qualify and compete in the English & British Championships and the World Masters in Barcelona.
Thanks to all the staff at Fashionable Fitness, they have supported me throughout my journey, and go the extra mile from help with spotting in the gym to a cup of tea at Reception.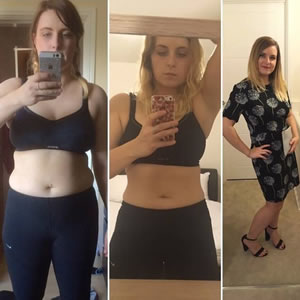 Fashionable fitness is by far the best gym in scarborough. I've been a member for 2 years and it has completely changed the way I think about fitness. I joined when I was really unhappy with the way I looked and in July 2017, after struggling to see results I started personal training with Rob. It was one of the best decisions I've ever made and I am now achieving consistent results. I've lost over a stone in 12 weeks and improving my strength week on week. Rob has changed the way I think about food and I couldn't ask for a better personal trainer. All of the instructors are lovely and make a real effort to get to know you. I can't recommend fashionable fitness enough!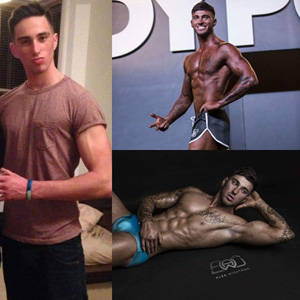 Started at fashionable fitness 5 years ago as a skinny guy looking to gain weight and advice to build my confidence. I felt welcomed by the team and made me feel part of the 'family'. I then gained 2 stone in muscle and learnt so much from the likes of Ricky and other instructors. Furthermore I started competing in 2016 as a fitness model and made the final at bodypower in 2017
The team helped me with posing and mobility work when I was injured. My physique has been created and helped by fashionable fitness and has made me have model opportunities in London and New York. I would recommend anyone to join fashionable fitness as your journey & opportunities can be found there.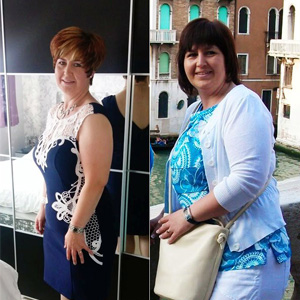 I have been a member of the gym for several years. My initial reason for joining was weight loss, I have had some success with that but now my overall goal is to maintain my fitness levels and become stronger.
There is always a warm welcome when you enter reception. The fitness team are all encouraging and supportive and are always willing to advise you or help however they can. I wouldn't have been able to achieve my goals without the support of Rob. He has supported me through my weight loss and injuries, he has always found alternative ways for me to train around my injuries without causing further problems.
I vary what I do in the gym between classes and training with a friend. There are various classes to accommodate everyone and all are delivered with good instruction and enthusiasm. I would highly recommend fashionable fitness to people wanting a good, clean well-equipped gym.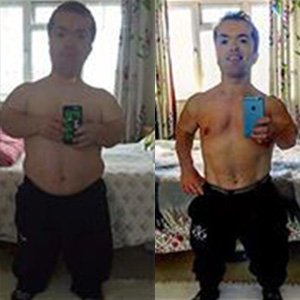 Wowzers what an incredible journey so far, 5th November will be my 2nd year anniversary, since I made a big decision to join a gym. I was completely unaware my life would change forever. From my first PT session with Ricky I knew my fitness journey was going the be challenging, Ricky with his vast amount of fitness knowledge, soon tailored a program suitable for my goals. Which was to lose weight and become stronger, as the months went by I noticed radical changes and my confidence grew.
Now I'm making tons of progress and having fun, I have seen a significant fat loss and healthier more positive change within myself.
The staff at fashionable are like my 2nd family, always helpful and supportive.
I attend many classes a week, but my favourite is total body conditioning which is strength based training. I'm always trying to push myself and I have made so many friends who support and encourage me. I love helping others and I love to be that inspiration for others.