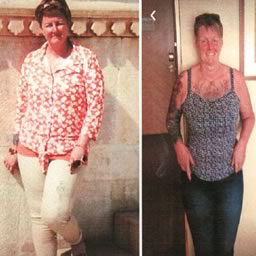 I have been attending this gym on a regular basis from September last year, the staff are all very friendly. I have seen people come and go, those that go often come back which says something.
The staff members are second to none and have become good friend's especially lovely Sammy (Front of reception) you need someone to make you feel welcome and this lady is often the first person you see as you walk in. Always greeted with a smile. There is always a staff member around to advice and help you through any part of your routine. They will work alongside of you and give you a training plan that suits your needs and requirements.
They all have different skills and methods and all achieve results. I enjoy spinning and would recommend it to anyone and for them to return a second time as the first time can be a bit painful on the lower end of your back and upper and of the legs – often called the bottom! You get a really good workout with this class and you go at your own pace so it is good for a beginner along with an experienced spinner – this is my favourite cardio workout.
There are more than enough classes to choose from and with the gym opening at 6am on a weekday morning this suits a lot of people before work. There are shower facilities so you don't even have to go home before work to freshen up. They often have good deals on for memberships.
I have recently invested in a Myzone tracker belt- which makes you focus on training and effort and encourages you to give at least 75% effort throughout your routine, you can see results throughout the gym with screens both upstairs and downstairs. The instructors have use of these and although we all say its not a competition – keeping up with them is a challenge and a good one at that – if only a couple of times a week. I would recommend these to anyone that wants to improve their fitness levels.
With effort – you will see results.