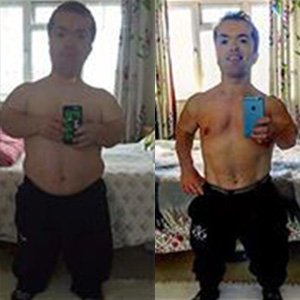 Wowzers what an incredible journey so far, 5th November will be my 2nd year anniversary, since I made a big decision to join a gym. I was completely unaware my life would change forever. From my first PT session with Ricky I knew my fitness journey was going the be challenging, Ricky with his vast amount of fitness knowledge, soon tailored a program suitable for my goals. Which was to lose weight and become stronger, as the months went by I noticed radical changes and my confidence grew.
Now I'm making tons of progress and having fun, I have seen a significant fat loss and healthier more positive change within myself. The staff at fashionable are like my 2nd family, always helpful and supportive.
I attend many classes a week, but my favourite is total body conditioning which is strength based training. I'm always trying to push myself and I have made so many friends who support and encourage me. I love helping others and I love to be that inspiration for others.